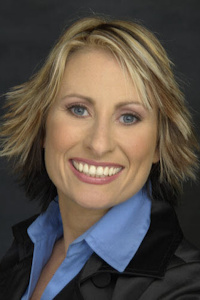 Anisa Aven founded TurnKey Coaching & Development Solutions because of her desire to see the benefits of professional and personal coaching experienced by more than just the elite and the wealthy. Anisa is a Certified Master NLP Practitioner, a Certified NLP Coach, and a Board-Certified Coach with an Executive Coach designation.
Anisa and her team have grown the company from startup to 1000+ consultants across the globe. She has devoted herself to the study of human potential, the principles of conscious success, and the evolution of the social entrepreneur. A successful coach for over ten years, she is also an expert in Intentionality and Conscious Success (Law of Attraction), a prolific author, a popular radio talk show guest and public speaker, and a serial entrepreneur.
Anisa has been featured, translated, and published internationally. She has been called "one of the world's top manifestation experts". "Quick Manifesting Morsels", Anisa's weekly online eZine", has more than 50,000 subscribers from around the world.
Utilizing her stand-up comedy and theatrical background, Anisa is a compelling, energetic and inspirational speaker. Popular topics range from corporate management and business topics to life purpose and individual passion.
Anisa is a frequent guest on radio talk shows, previously serving as the Law of Attraction Expert and the Relationship Expert for Wisdom Radio, the Scott Cluthe Show, and Wisdom Today Show, all broadcast on SIRIUS satellite radio.