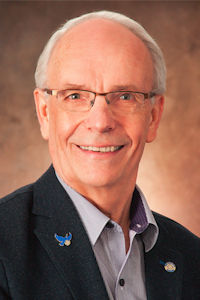 Peter Neufeldt is a Certified Business & Executive Coach, Trainer and Facilitator, with over twenty-five years of proven leadership development and team building experience. He is the President of Peak Performance Consulting Inc.
Leadership and executive coaching are a key focus for him that add a valuable dimension to his consulting and training practice. He is also well qualified to engage in organizational development, strategic planning, and leadership & team development.
Peter has provided coaching, consulting and training services across Canada, in the USA, China, Paraguay and Germany.
Our Vision: The phrase "Success is a journey, not a destination" and the values of "Explore . . . Discover . . . Learn . . . Grow" summarize the Peak Performance vision and describe Peter's commitment to client growth and sustained improvement in performance.
Peter's accomplishments have ranged from the delicate to the difficult while working with a very diverse range of client industries. These include many small and large businesses, government, healthcare, work with First Nations, and financial institutions.
He appreciates the many positive client testimonials regarding the significant impact his coaching approach has had on their lives and on their careers. Each of these are strong reinforcements of his major purpose in life, which is "being of service to others" and to "make a difference".
Peter looks forward to working with you and your organization.
Peter Neufeldt
Certified Growth Curve Specialist
Certified Business & Executive Coach