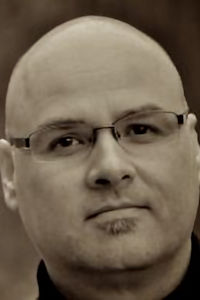 Ron came into Youth With A Mission (YWAM) in 1987. Aside from three years on staff at a Foursquare church in Roseburg, Oregon as the College Pastor and Admin Pastor in 2002 he became the Director at YWAM Montana. He served in the position through 2010. He co-founded Leadership13 a coaching/mentoring work dedicated to developing servant leaders for lasting growth.
In June 2011, Ron received a Master's of Arts in Leadership. Ron has had the privilege of traveling to 50 countries, teaching and training, both as an individual and with his family. He has been married to Jeanette for 22 years in 1994, and he has two children Meraiah and Sebastian.
He enjoys golfing, reading, traveling, movies, and ethnic food.
Currently, Ron is the Executive Director for MBI (Mission Builders International), a YWAM location that serves all of YWAM by providing practical, unique, and contextualized resources. His rally cry is "So Others May Thrive."